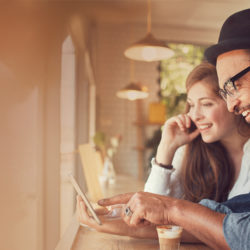 Connect with an Immigration Lawyer
Begin with an immigration consultation
Understand your options and the next steps
Find the right Canada and US immigration lawyer for you
Where Would You Like To Go?
Select your destination and start your quiz qualifier now.
Welcome to VisaPlace! Founded by Toronto immigration lawyer Michael Niren, VisaPlace is a key resource for all your US and Canadian immigration needs. This website is your go-to source for the latest immigration and visa news and programs. Our experienced team of immigration lawyers and licensed consultants work to provide the best, most efficient visa services available. We provide affordable legal consultations that can help you understand your options so you can make well informed decisions based on an analysis of your situation and credentials. A consultation is the best way to get started on your path to immigration.
Online Assessment
What our clients are saying
Applying for PR can be a daunting task. I remember going on various websites during my research period and being so overwhelmed with the number of forms, and directions on how, when, where to send them. It was a great comfort and relief to me knowing that I could rely on someone else, an expert, like Lauren to help me. Lauren worked on my PR application and it has been excellent experience. She saved me a lot of time and stress, she respond quickly to whatever questions and concerns I have. I can truly recommend her and the team @Niren. Thank you
Having had a bad experience with a different immigration consultant in Toronto, we ended up working with Lauren Shannan and her team at Niren and Associates on our PR application, and couldn't be more satisfied. Lauren was extremely patient, reassuring and knowledgeable. She was very prompt with responding to all of our questions with clear answers and recommendations. She also followed up with the immigration authorities as needed.
Lauren and team were a pleasure to work with, and we would recommend their services.
One word magnificent. I strongly recommend this place to all the people who were willing to apply for permanent resident. I want to thank Raina,Sana,Iara for helping me to get my permanent resident. Staff is very polite and always there to solve my queries without any delay.
I had to urgently obtain TN-Management Consultant status for the work I do with a US client within a week. VisaPlace went above and beyond to ensure that all the paperwork was in place and good to go for CBPS. They even took the time to prepare me for the interview.
They are simply awesome. They will professionally and tactfully guide you as to what you need in order to meet any legal requirements to work within Canada & the US.
Excellent customer service! Receptionist is always pleasant and welcoming. Iara assisted us from start to finish. Would highly recommend this firm!
I found VisaPlace (Niren & Associates) through google search. It was a very good decision letting them prepare my study permit application. I am very pleased with all the work done by Yasmeen and Sanaa. They answered all my questions and concerns, helped me prepare all the necessary documents and submitted a complete application on behalf of me. I got my study permit well ahead of the expected time. Thank you !!
I have nothing but positive things to say about my experience. From start to finish they were professional, helpful, and thorough in what they did in helping my application be successful. Would thoroughly recommend.
Great service, continuous follow up and very understanding staff.. I really appreciate the efforts and professional work. I would recommend them for sure for anything related to Visa application. Thank you all.
VISA PLACE are very helpfull and compassionate Immigration lawyers. After two Visa refusal of my mother Supper Visa application , I retained the Visa Place to handle my mother case. From the fist star I knew I was in a good hand. With their great experience , high professionalism and great orientation to details My Mother obtained her Visa in less than 8 weeks. Thank you again, and if needed immigration services in the future VISA PLACE would be my first choice.
Lauren and Sarah are currently working on my families visas for Canada. They are very knowledgeable and gave us all our options before beginning our application. They answered all of our emails quickly and without delay. They were able to answer all of our questions. I highly recommend them and the firm they work for. I have had a wonderful expereince working with this law firm especially Lauren and Sarah!
My representatives were Lauren Shannan and Sarah Dupuis. They were very efficient and they know exactly what we needed to get our permits and temporary residence visas to Canada. They are also very thorough. Great Job! I definitely recommend Visa Place to anyone looking for a trustworthy immigration lawyer. Keep up the good work!
Great law firm with great staff. My lawyer Rania did a great job for my Canadian work permit and my daughters study permit. You are great in your work. And my Para Legal officer Alicea, you are just amazing. They did not rest until my job was promptly and properly done. Always there to answer my calls, reply my emails promptly. She tried her best and the results were amazing. I recommend visa place if you need the best immigration job. Many thanks to Rania and Alicea.
Great firm on top of their game. Worked with us til the end to ensure my parents visa was approved and guided us along the way in a professional manor. Natalie is awesome. Majority of our communications were via email, but the responses were immediate. I would greatly recommend this firm. Thank you for all your hard work and help. My family and I do really appreciate it.
I am grateful for the legal services that I got from Sanaa and Alicea of Visa Place. I was impressed by their client centered approach. Their professionalism involved their hearts and heads to work on my case. I cannot compare the time they spent on it with the money I paid. All they wanted was a fine final document. I also liked their prompt communication. They are really passionate about what they do.
I had a very good experience with this firm and they did an amazing job of solving my complicated situation. They were nice and professional throughout and they really know how to do their job. Especially, my lawyer Rania and paralegal Alicea, not only are they well versed in the laws and legislation of the US and Canada but they also know they best approach to a case. They are also respectful of the human element that is associated when a person seeks legal help and how to handle an agitated client. They make lawyers look good. Would definitely recommend.
Common Immigration Questions
Is there a difference between lawyer and attorney?
No. Generally speaking an attorney is a person who is a member of the legal profession while a lawyer is someone who is trained in the field of law and provides advice.
Are you open during the Coronavirus pandemic/lockdown?
Yes! VisaPlace is 100% open during the COVID-19 pandemic. US and Canadian immigration are still accepting applications and inviting foreigners to apply so this is the best time to apply! All of our immigration consultations are done in a socially distant manner.
Do I need to hire an immigration lawyer?
Hiring an experienced lawyer or a law firm can help minimize mistakes and improve chance of successfully getting a visa. In many immigration situations you do not want to risk representing yourself or applying without the advice of an experienced immigration professional. Failing to work with an immigration lawyer can lead to wasted money, wasted time, and frustration.
How much does immigration attorney cost?
The cost of hiring an immigration attorney varies depending on the services you are requesting. Typically you will pay for the processing fees which are assigned by the government and then you pay for the service of the lawyer or attorney which they will give you during the consultation. During your initial consultation with the immigration consultant be sure to ask for an estimate so that you will know how much you are required to pay.
Should I only work with an immigration lawyer near me?
Although most of our immigration lawyers are based in our office in midtown Toronto, we can help you immigrate to Canada or the US from anywhere in the world. Whether you're in the GTA or overseas, our immigration consultants can communicate by phone or video conferencing. This allows us to help people from the comfort of their home or office. We can accommodate any client with their preferred method of communication.
What is the difference between an immigration lawyer or an immigration consultant?
An immigration lawyer acts as an advisor and counselor for foreign citizens and immigrants. They provide aid when dealing with visa applications, permanent residency, citizenship, and naturalization. Immigration lawyers represent their clients and help mediate communication between them and immigration authorities. They also represent their clients in an immigration hearing.
An immigration consultant is an individual who provides assistance to immigrants. This assistance can be with filing applications, filing a petition, gathering the required documentation for their application, or helping to find a translator. Canadian consultants are licensed by the IRCC, a certification all of our consultants have.
How do I start my immigration process?
If you would like to start your process but not ready to hire an immigration lawyer then you can fill out our free online immigration questionnaire. Here you can fill in our immigration goals and let us know a bit more about you. We will be able to tell if you are eligible for immigration then reach out to you to book a consultation.
How do I get immigration advice?
Your first step is to book a consultation with an immigration professional to start mapping out the steps to complete your immigration journey. We will help you understand you eligibility and the best path to complete your immigration goals. Book a consultation now!