Coming to Canada as an immigrant is an exciting opportunity. Canada is one of the top countries in the world in which to work and to live. As one of the most popular immigration destinations, Canada attracts immigrants from all over the world. 
Canada's stable economy, high standard of living, educated population and low crime rates make Canada a preferred destination for immigrants worldwide.The federal government is aiming to bring a total of 341,000 permanent resident newcomers to Canada in 2020 then add on hundreds of thousands more temporary residents! Why don't you become one of them?
Canadian Immigration Can Be Divided Into Two Main Categories:
The right Canadian immigration program for you will depend on your case, your goals, and your intent on coming to Canada whether it be to study in Canada, work in Canada, or live in Canada. There are over 60 different programs to immigrate to Canada, having an immigration lawyer review your case will determine the best route for you.
Permanent Residence in Canada
A permanent resident is someone who has been given permanent resident status by immigrating to Canada, but is not a Canadian citizen. Permanent residents are citizens of other countries. A person in Canada temporarily, like a student or foreign worker, is not a permanent resident.
Do You Want to Learn More About Express Entry?
Be sure to visit our page on the most recent news updates on Canada's Express Entry Program including the latest draws, eligibility, process, rules, and requirements. For each Express Entry draw, a minimum CRS Score is reported along with how many people are invited to apply.
Interested in the Latest PNP Draw?
Visit our page on the latest Canada immigration news and updates on the Provincial Nominee Programs including the latest draws, eligibility, process, rules, and requirements. The PNP will help those who are eligible through a more expedient immigration process towards Canadian permanent residence in specific provinces and territories.
Temporary Residence in Canada
If you want to visit, work or study in Canada, then you will need a temporary visa. Temporary residence status refers to people who wish to come to Canada to visit, work or study, they are coming to Canada for a temporary period and are therefore considered visitors. Here are the three types of Temporary Resident programs available:
Canadian Immigration Options
What are the Key Requirements for Immigrating to Canada?
The Canada Immigration requirements are vastly different based on each Canada immigration programs or visa. However, there are some important basic requirements, which are common for the majority of Canadian Immigration programs. Here are a few key requirements for immigrating to Canada through Express Entry, CEC, PNP and various other immigration programs that will allow you to enter Canada.
Education
You need to provide your foreign Educational Credential Assessment (ECA) report when submitting application for Canada Immigration.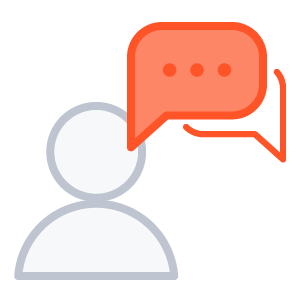 Language Proficiency
You have to provide a proof of your language proficiency in any of the Canada's official languages, i.e. English and French, via registered testing and certification agencies, i.e. IELTS (International English Language Testing System) for English. The required language score is CLB 7 for your first official language in 4 different language areas.
Health Records and Criminal History
To become eligible for Canada immigration, you need to be in good health and of decent character. You also need to provide the essential medical and police records with regards to the same. The other factors, i.e. Age, Work Experience, adaptability, etc. vary as per the immigration program or the visa type you are applying for.

Do You Want to Settle In Canada?
Interested in Immigrating to Canada But Don't Know Where to Start?
The immigration application process can be very difficult. These days, the rules and regulations make it increasingly difficult to qualify for a Canadian visa. Whether you are applying for Canadian permanent residence or temporary residence, it is essential that your application is handled properly from start to finish. Likewise, if you are leaving for the United States, that also requires its own set of steps. This is why it can be crucial to hire an immigration lawyer. The last thing you want is a refused case. Knowing where to file, what documents are needed, and how to respond to government requests is a key part of the application process. The biggest mistake we see causing refused applications is the lack of experience in handling immigration cases.
Wondering if it makes sense to hire an immigration lawyer? Here are some of the top benefits of hiring us to help you:
Know the best path to immigration – Our firm will help you determine which way to meet your immigration needs.
Profile accuracy – We can help you avoid common mistakes that can lead to visa denials.
Speed – Our professional staff will work with you to collect all the required documentation and information as quickly as possible.
Personalized service – Dedicated experts will work closely with you throughout the process and will be available to answer any questions.
No missed opportunities – We monitor the many different programs and visas for updates to make sure you are best positioned for success.
Many of our clients are happy to relieve themselves of the frustrations of preparing paperwork and having to deal with government red-tape by hiring our professional team of immigration experts. We have literally helped thousands and thousands of people successfully immigrate to Canada, so they can visit, work, study or live, and we certainly can help you too! While no one can give you any guarantees, we are sure our years of experience can help increase your chances at receiving a positive outcome.