Are you ready to start your immigration process?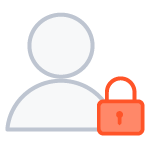 CONFIDENTIAL
The personal information you provide to VisaPlace is collected for the purpose of assessing your eligibility for immigration to Canada or the US.
It is secure and treated as confidential information. Find more details in our
Privacy Policy.
What our clients are saying
Applying for PR can be a daunting task. I remember going on various websites during my research period and being so overwhelmed with the number of forms, and directions on how, when, where to send them. It was a great comfort and relief to me knowing that I could rely on someone else, an expert, like Lauren to help me. Lauren worked on my PR application and it has been excellent experience. She saved me a lot of time and stress, she respond quickly to whatever questions and concerns I have. I can truly recommend her and the team @Niren. Thank you
Having had a bad experience with a different immigration consultant in Toronto, we ended up working with Lauren Shannan and her team at Niren and Associates on our PR application, and couldn't be more satisfied. Lauren was extremely patient, reassuring and knowledgeable. She was very prompt with responding to all of our questions with clear answers and recommendations. She also followed up with the immigration authorities as needed.
Lauren and team were a pleasure to work with, and we would recommend their services.
One word magnificent. I strongly recommend this place to all the people who were willing to apply for permanent resident. I want to thank Raina,Sana,Iara for helping me to get my permanent resident. Staff is very polite and always there to solve my queries without any delay.
I had to urgently obtain TN-Management Consultant status for the work I do with a US client within a week. VisaPlace went above and beyond to ensure that all the paperwork was in place and good to go for CBPS. They even took the time to prepare me for the interview.
They are simply awesome. They will professionally and tactfully guide you as to what you need in order to meet any legal requirements to work within Canada & the US.
Excellent customer service! Receptionist is always pleasant and welcoming. Iara assisted us from start to finish. Would highly recommend this firm!
I found VisaPlace (Niren & Associates) through google search. It was a very good decision letting them prepare my study permit application. I am very pleased with all the work done by Yasmeen and Sanaa. They answered all my questions and concerns, helped me prepare all the necessary documents and submitted a complete application on behalf of me. I got my study permit well ahead of the expected time. Thank you !!
I have nothing but positive things to say about my experience. From start to finish they were professional, helpful, and thorough in what they did in helping my application be successful. Would thoroughly recommend.